Fourth in a series.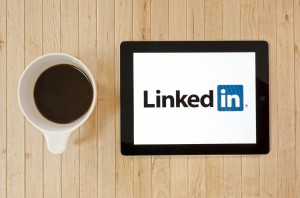 Your LinkedIn profile is one of the most powerful ways to present yourself to other professionals using social media. How "powerful" is your profile? Here are six tips to attract people to you.
Complete your profile. A completed profile includes thorough information about your background and career history. In fact, profiles that are 100% completed are 40 times more likely to receive job opportunities through LinkedIn.
Include a current professional photo. A professional photo is not one of you taken at a cocktail event, standing next to a phantom person (whose shoulder and arm remain in the frame). Invest the time to have a studio photo taken with professional lighting. If anything about you has changed, it's time to have a new photo taken. A current photo gives you a better chance of your profile being viewed (11 times better).
Write a compelling Summary. The Summary provides a quick snapshot of who you are and what you do. Keep your Summary language direct and expressive, not confusing or vague. As the word Summary suggests, don't write a book. Keep it simple.
Include your skills. Like any good resume, a profile enhances your skills. Once you include your skills, colleagues can endorse you in those areas. Your profile has a better chance of being viewed when skills are included and endorsed.
Update your status regularly. Every time you update your status, your network is informed. This action keeps you top of mind with other professionals.
Update/add information frequently. Over time, your professional life changes and your profile needs to reflect that. Have you changed jobs? Are you serving on a new nonprofit Board? Did you recently receive an achievement award? Have you become certified in a specific skill? When change happens, update your LinkedIn profile.
Here's a quick task for you: Review your LinkedIn profile with a keen eye. Imagine that you are reading it for the first time. What could you do to "power up" your profile? If you need inspiration, look at the LinkedIn profiles of professionals you admire. You may discover more ways to position yourself as an industry leader.