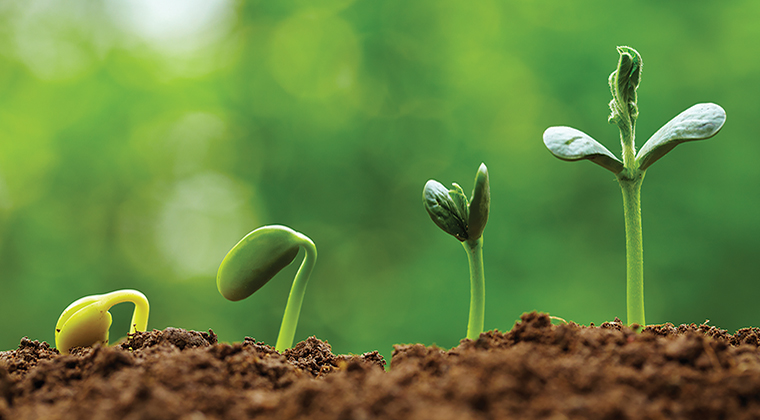 Following the most unprecedented, unpredictable Presidential election in U.S. history, the online community has been saturated with posts, tweets, and articles ranging from how people need to handle the emotional aftermath of division and grief to acceptance and "moving on." There is no doubt that political analysts, news organizations, and universities will be using this election as a case study for a multitude of topics in the years to come: Communication, political strategy, public relations, cross-cultural relations, and change, to name a few. In the workplace, however, political commentary and division can show up in side comments and retorts among co-workers. As a leader, be prepared to handle opposing viewpoints of team members when they are manifested as non-productive behavior.
How will you bring together co-workers who are still divided? How will you encourage moving forward when some people's minds are still stuck on past events? Let the words of Gandhi guide and inspire you: "Be the change you want to see in the world."
In order to be the change, you must be empowered and responsible for your own actions. Serve as a positive role model for your team. The messages and the energy that you convey will set an example. The same is true for your team members. Arguing, shouting, screaming, demanding, bullying, and blaming others with negative rhetoric will accomplish nothing. Conversely, using a civil tone, listening, collaborating, accepting responsibility, and treating others with dignity and respect will lead to more positive results. Which outcome is preferred? Choose open conversation over open hostility. Choose to rise above rather than fall victim to. Choose to stop the negative rhetoric and instead search for positive outcomes. Choose to find common ground and common purpose.
Lead by example. When you hear opposing viewpoints of a co-worker, don't belittle that person. Listen. Use positive language that keeps the conversation open rather than shutting it down. Invite greater understanding through listening and using neutral language.
Whether you are engaged in a one-on-one conversation or a group discussion, here are some examples of comments or questions that lead to open dialogue:
Beginning a conversation, use language like this: "Help me to understand your viewpoint." "Thank you for sharing your perspective." "I appreciate hearing your point of view." "I now have a better understanding of why you feel this way."
As you share your perspective, consider using comments like these: "I would like to share my perspective with you as well. All I ask is that you listen to me." "There may be times when our viewpoints are opposite. That's okay. The important thing is that we share, without any judgment or preconceived notions. Let's really listen to each other."
As you go deeper into the conversation, to try to find a comfortable half-way meeting point, you may use language like this: "Now that we have shared our thoughts, opinions, and perspectives, let's look at common threads that we share." "What would it take for us to come together so we each felt like we got something we wanted?" "How can we 'agree to disagree' and still be productive in our work?" "How can we move ahead together?"
You may not be able to resolve every issue. What you will be able to do is begin an open dialogue.
The workplace would be different if one common goal was shared: Open communication. How would your workplace change if employees at all levels of the company shared their voices in an open forum? How are you creating a safe environment for open, honest conversation? What opportunities are you providing to your team to engage in sharing their feelings in a respectful, nonjudgmental way?
"Being the change" is not easy. It's difficult. Shifting from potentially destructive behavior to productive behavior is a giant leap. It begins with one step. Initiate a positive conversation that matters. You are worth it. Your team is worth it. Your workplace is worth it.