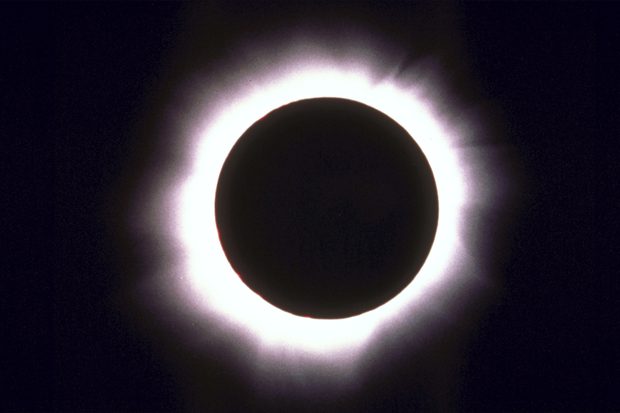 On Monday, August 21, 2017, millions of people travelled to the path of the total solar eclipse to view the entire cycle, and particularly that moment when the moon travels in front of the sun, leaving a spectacular ring. Millions more viewed the eclipse on television or a mobile device. The rest of us viewed a partial eclipse from our back yards or office parking lots. Even Alaska Airlines maneuvered a flight into the path of the total solar eclipse for invited astronomers and special guests.
The sheer beauty of nature is best revealed in these moments of awe-inspiring wonder. When you sit back, become fully aware, and let nature unfold, you realize that that moment will never again be repeated. Ever. Sure, there will be other sunrises, sunsets, eclipses, but not that same one. It's a powerful thought.
When you are fully present in a moment, any moment, you derive the greatest pleasure from it, because your mind is nowhere else. It's not cluttered with thoughts of your To Do List or what you could make for dinner. Your mind is completely focused on that moment.
The benefit of present moment awareness is that it allows you to take in what is happening in that moment. You can set aside other feelings or hidden agendas, anger or angst, and simply be.
We witnessed that on August 21, when we experienced the solar eclipse in person. It took our breath away. It left no room for anything else except our focus and attention. We were suspended in that moment of pure exhilaration.
We came from different cities, countries, socio-economic backgrounds, races, religions, genders, and education levels, and somehow it worked beautifully. We collectively shared that moment together.
Let's take what we learned in that moment and apply it to our workplaces, our communities, and our country. Former U.S. Secretary of State Madeleine Albright tweeted "Enjoyed watching #Eclipse2017. A great reminder that all darkness is temporary." Let's listen and learn from each other. From awareness comes change, true change. It begins with open dialogue. Let the conversation begin.