Applying my signature mantra "Everything I do positions me" to the recent resignation of Senator Aaron Schock (R-ILL) over extravagant spending habits causes me to ponder the question, "What were you thinking?"
In Senator Schock's case, it was the over-the-top opulent design of his Capitol Hill office that caught the attention of the media, other politicians and his constituents back home. Was this how a senator's office was supposed to look? Wasn't it a tad bit too much? Who paid for the furniture and expensive decorative items?
Certain expectations come with the role of a public servant. The greatest of which is how you best represent the needs of your constituents. Your number one priority is to ensure that the voices of the people you represent in your district are felt, heard and presented. Taxpayer dollars are expected to go towards important issues, like education, job creation and health care, not office furnishings or an extravagant lifestyle. Even though the interior designer donated her services, that act also has faced scrutiny from Capitol Hill, questioning if that donation broke some ethical rules.
The foundation of our democracy – the Constitution and the Bill of Rights – reminds us that individualism – and self-expression – is celebrated as one of our greatest rights. However, there are certain norms and standards that apply to public servants. Beyond the Downton Abbey-esque decor of his office, Senator Schock also had gained a reputation for a flamboyant, ostentatious lifestyle, often posted on social media. (Lady Violet would have never approved of the red walls, by the way The sexy pose on the cover of Men's Health?. You'll have to ask her personally at her Twitter account, Dowager Countess).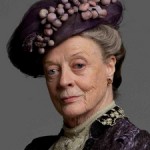 I have nothing against Downton Abbey. I am a huge fan, so much so that my husband and I transformed ourselves into ghosts "Lord and Lady Creepy Crawley from Downton Abbey-Normal" for a friend's Halloween party last year. But I digress…
The young, 33-year-old Senator Schock was viewed by many in the Republican party as a leader with a bright future. That future does not look so bright right now because of some poor choices he made during his rise to the top. If he had considered my mantra, "Everything I do positions me," things might have been a bit rosier for him.
Maintaining positioning power and credibility are achieved through understanding  what is expected of you in a specific role or position and appropriately living up to the standards and ethics of that role. The moment you push the boundaries too far, you expose yourself to risk. The next time you are considering a bold move, answer some important questions: How much of a risk are you willing to take? What are the potential consequences of that risk? Is taking that risk worth it? Those are questions only you can answer.