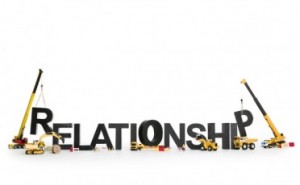 Your success as a professional comes from building solid relationships. When you are working with someone for the first time, you set a certain tone to help the other person understand who you are, your values, principles, work style, and your worldview.
In my career work with leaders and spokespeople for more than 30 years, I emphasize the importance of making a positive first impression. Whether it's a new Board of Directors, new boss, or new client, you want to set a positive tone from day one. That tone says "I respect you." "I will take your thoughts into consideration." "I am here to help you." Whether in business or politics, academia or non-profit life, there are certain professional standards, ethics, and behaviors to uphold.
As I enter my fifth year of providing blog posts on topics related to professional presence, professionalism, strategic communication, brand ambassadorship and leadership, I often turn to the current news for examples.
The buzz since Inauguration Day has been around one topic: What is the tone being set by the incoming administration? Herein I provide three lessons on the importance of setting a positive tone.
Make your message powerful, positive, and uniting. Words matter. Tone matters. Embracing the importance of the moment matters. Donald Trump's inaugural address contained some strong negative rhetoric, sounding more like a campaign speech rather than the inaugural address that so many were hoping for. Part of that negative rhetoric degraded the political leaders sitting behind Mr. Trump on the platform, including elected officials, past presidents and Supreme Court Justices by referring to them as a small group of elites. The inaugural address was the time to focus on the future by including messages of unity, not division; lifting up, not putting down. Lesson: If you want to win friends and influence people, begin by starting out on a positive rather than a negative note, and never insult people publicly, especially those who have come before you. Why? Because you need those people.
Remain open, not defensive. Being a former spokesperson myself, I tuned into the live television coverage of White House Press Secretary Sean Spicer's first press conference. The key word here is first. What I saw and heard shocked and concerned me. His defensive body language spoke volumes. He came at the media with both guns blasting, yelling, as he chastised them for the 'miscalculations' of the size of the audience on Inauguration Day. He claimed that the audience size was bigger. His language was bombastic, aggressive, and unprofessional. When he was finished, he abruptly left the room, not allowing the media to ask any questions. You see, the White House staff was miffed at the comparison in audience size, since television stations and major newspapers ran a side-by-side photo of President Obama's 2009 Inauguration Day audience with President Trump's 2017 Inauguration Day. Clearly, Obama's audience was much bigger. And rightfully so. It was an historic event. He was elected as the first African-American President of the United States. On that day in 2009, Washington, D.C. Metro stations were jammed. Busses were full to capacity. Hotels were over-booked. It's historically noted. You can't change those facts, though this is what Spicer was trying to do, to de-legitimize the media's reports of the size of the crowd on Inauguration Day. Lesson: There are several lessons here. The first, and most important, is on your first day, your first press conference, you set the tone. Make it positive, not negative. Second, have something important to say. Don't waste the media's time with a single trivial message. There was no reason to hold a press conference. Third, control your emotions. Don't shout at the media. They have power. And they will use that power to call you out. A spokesperson's role is to communicate factual information in a clear, concise fashion. Uncontrolled emotion does not belong in the room.
Admit your mistakes and move on. In a televised interview with Meet the Press moderator Chuck Todd, White House Counsel Kellyanne Conway tried to downplay Sean Spicer's remarks by using a new phrase, "alternative facts," which immediately went viral. When Chuck Todd pushed Conway on the phrase, claiming that a more correct phrase to use would be "falsehoods," Conway flippantly accused Todd of being "overly dramatic." In all the years that I served as a media spokesperson, I never talked to a member of the media like that. It's disrespectful. Lesson: Words matter. The moment Conway said "alternative facts," she was in trouble because there is no such thing as alternative facts. There are just facts. Admit that a mistake was made, and move on. Now, the alternative facts conversation will continue to be covered in the national media and social media for far too many days to come. News flash: There are far more important issues to be discussed.
Instead of setting a tone of inclusion and unity, the Trump administration in its first few days in office has unfortunately continued its exclusive, divisive, arrogant tone from its campaign days. So sad!!!!