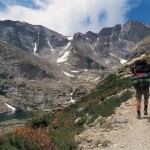 From the time we are born, we are socially conditioned to operate within a reward system. If we do something good (or correct), we are rewarded. If we do something bad (or wrong), we are either not rewarded or punished. That socialization is ingrained deep within us, and can be used to help us focus on our goals. In this fourth blog post about beating procrastination, we explore how to reward yourself.
Iconic physiologist Ivan Pavlov conducted a small experiment with dogs on salivation and digestion more than a century ago. That project led to the discovery of classical conditioning which, Pavlov concluded, was a learning process that occurred through association of stimuli. Throughout the research project, the dogs became conditioned to behave in a certain way. Even though he himself was not a psychologist, Pavlov's work has contributed greatly to the field of study that we know today as behavioral psychology.
Just like Pavlov's dogs, we all need a reward now and then. When it comes to beating procrastination, you can reward yourself for accomplishing great things. You may have written an outstanding report and submitted it early. Or you may have published your first article in a leading industry publication. Or you may have finally completed that huge project and delivered it on time and under budget. What will be the reward for your achievement? Here are a few ideas: A day off. A massage. Tickets to a sporting event or a live performance. A shopping spree. A weekend getaway. That diamond tiara or gold watch you've been admiring at Tiffany's.
How often do you reward yourself? At the end of every week, month, quarter, or save it for a big trip at the end of the year? The choice is yours. Setting up a reward system could be the tool you need to keep you focused and achieving your goals.