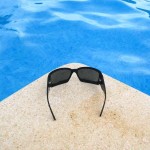 It's summertime…that time of year when the weather is warmer, the days are longer and nature beckons you to escape outdoors. When you get out and enjoy what is around you, you will create a positive shift for your mind, body and spirit (and the people around you will be happier). Here are a few ideas:
Inhale, exhale. When you breathe in fresh air (rather than recirculated indoor air), your brain will be refreshed and stimulated by the intake of oxygen, resulting in clearer thinking.
Shift your focus. Focusing on one task for too long leads to fuzzy thinking. Put a task aside, focus on something that doesn't require such intense thinking, then come back to it later.
Move it! Movement stimulates thinking. If you are struggling or are sluggish, get up and move. It will open up your thinking.
Clear your mind. Just like clearing the computer of cookies, clearing your mind lets you start fresh.
Go outside every day. Even if you have just five minutes, spend it outside in nature. Enjoy your morning coffee on the deck. Stop at the park on your way home from work. Walk around the neighborhood. Play with your dog or your kids in the back yard.
Share the space with others. If you are a team leader, why not host your next team meeting outside? The ideas will flow when people are surrounded by green space rather than white space.
Including nature in your daily activities allows you to stress less, interact better with work colleagues and produce higher quality work.