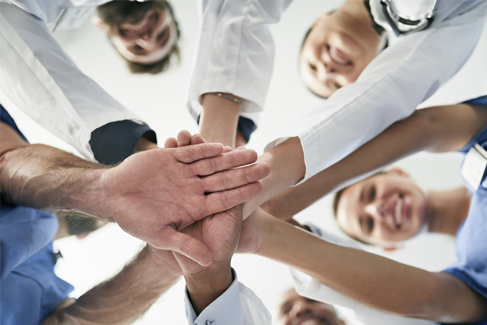 One of the greatest pleasures you can get out of life is being completely selfless — thinking of others before you think of yourself. It doesn't require much effort…just a little.
On a hot summer day more than a decade ago, my husband and I attended a local art festival. Did I mention that it was a hot day? It was about 90 degrees. After an hour of walking in the heat, I needed something to quench my thirst. The iced cold beverages were flying out of the vendors' coolers and I decided to buy one. As I stood in line, a woman in a wheelchair was ahead of me. She asked the vendor how much the water was. "One dollar," he replied. "Oh, I don't have a dollar with me," said the woman. The man said he was sorry but the water cost one dollar.
That's when I decided that I would buy this woman a bottle of water. After I made my purchase, I walked over to the woman and handed her the bottle. "Here is some water for you," I said. She looked at me in disbelief. Surely she was mistaken. Why would a total stranger present her with a bottle of cold water? "What?" she asked. "I overhead you say that you wanted some water. Here's some water for you," I said again. She extended her arms up and pulled me down to her to give me a hug. She began to cry. She said, "God bless you! Thank you. I was just released from the hospital this morning and I don't have any money with me. I'm so hot and thirsty. Thank you so much." Giving water to that woman was the high point of my day. I have a feeling my act of kindness was the high point of her day.
Think of the people around you — at work or at home — who may be struggling, frustrated, or simply confused. Your word of encouragement, act of kindness, or generosity of time can change their outlook. What can you share with them?
Sometimes you have to trust your intuition and do what your heart, not your mind, wants to do. When you see someone in need, ask yourself how you could help. You, too, could make someone's day. Wonderful surprises await you. Ask yourself every morning, "Who can I help today?" At the end of each day, ask yourself, "Who did I help today?" It only takes a minute or two. Soon, serving others will become so natural for you, you will do it without thinking.
©Christine Zust