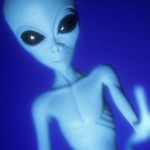 Ok, they probably didn't.
It was most likely my cats, who are also secretly building a mind control device in my basement.
Often we silly humans find that it's more convenient to make outlandish claims and concoct absurd conspiracy theories than to look for rational, balanced answers and (maybe) accept personal responsibility for our actions. As human beings, we have the remarkable ability to seek out opinions and half truths that support our personal belief systems and allow us to create an "alternate reality." It's enough to give me pause.
Below are excerpts from an April 2013 article written for Scientific American by Sander van der Linden, a visiting research scholar with the Yale Project on Climate Change Communication at Yale University. The entire article can be read at http://www.scientificamerican.com/article.cfm?id=moon-landing-faked-why-people-believe-conspiracy-theories.
As for me, I think global warming and my missing car keys are linked to a sinister plot to control the world. I'll let you know when I figure out who or what, is behind it…
Excerpted from the April 30, 2013  Scientific American article "Moon Landing Faked!!! – Why people believe in conspiracy theories" by Sander van der Linden:
In the book "The Empire of Conspiracy," Timothy Melley explains that conspiracy theories have traditionally been regarded by many social scientists as "the implausible visions of a lunatic fringe," often inspired by what the late historian Richard Hofstadter described as "the paranoid style of American politics." Influenced by this view, many scholars have come to think of conspiracy theories as paranoid and delusional, and for a long time psychologists have had little to contribute other than to affirm the psychopathological nature of conspiracy thinking, given that conspiricist delusions are commonly associated with (schizotype) paranoia.
Yet, such pathological explanations have proven to be widely insufficient because conspiracy theories are not just the implausible visions of a paranoid minority. For example, a national poll released just this month reports that 37 percent of Americans believe that global warming is a hoax, 21 percent think that the US government is covering up evidence of alien existence and 28 percent believe a secret elite power with a globalist agenda is conspiring to rule the world. Only hours after the recent Boston marathon bombing, numerous conspiracy theories were floated ranging from a possible 'inside job' to YouTube videos claiming that the entire event was a hoax.
So why is it that so many people come to believe in conspiracy theories? They can't all be paranoid schizophrenics. New studies are providing some eye-opening insights and potential explanations.
Interestingly, belief in conspiracy theories has recently been linked to the rejection of science. In a paper published in Psychological Science, Stephen Lewandowsky and colleagues investigated the relation between acceptance of science and conspiricist thinking patterns. While the authors' survey was not representative of the general population, results suggest that (controlling for other important factors) belief in multiple conspiracy theories significantly predicted the rejection of important scientific conclusions, such as climate science or the fact that smoking causes lung cancer. Yet, rejection of scientific principles is not the only possible consequence of widespread belief in conspiracy theories.  Another recent study indicates that receiving positive information about or even being merely exposed to conspiracy theories can lead people to become disengaged from important political and societal topics. For example, in their study, Daniel Jolley and Karen Douglas clearly show that participants who received information that supported the idea that global warming is a hoax were less willing to engage politically and also less willing to implement individual behavioral changes such as reducing their carbon footprint.
Since a number of studies have shown that belief in conspiracy theories is associated with feelings of powerlessness, uncertainty and a general lack of agency and control, a likely purpose of this bias is to help people "make sense of the world" by providing simple explanations for complex societal events — restoring a sense of control and predictability. A good example is that of climate change: while the most recent international scientific assessment report (receiving input from over 2500 independent scientists from more than a 100 countries) concluded with 90 percent certainty that human-induced global warming is occurring, the severe consequences and implications of climate change are often too distressing and overwhelming for people to deal with, both cognitively as well as emotionally. Resorting to easier explanations that simply discount global warming as a hoax is then of course much more comforting and convenient psychologically. Yet, as Al Gore famously pointed out, unfortunately, the truth is not always convenient.