Part 7 in this B-A-L-A-N-C-E Your Life Series.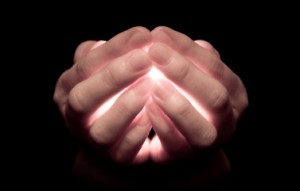 Have you ever felt like you could not take one step further, do one more task, because you didn't have the energy to do it? Part of living a balanced life is knowing when to listen to your body when it is hinting – or screaming – that you need to take a break and recharge yourself.
How you get your energy has a lot to do with your psychological type. The work of noted Swiss psychiatrist Carl Jung and later the mother-daughter team Catharine Cook Briggs and Isabel Briggs Myers, co-creators of the Myers-Briggs Type Indicator (MBTI) revealed that we humans get our energy in two different ways. Extraverts who are more outgoing and talkative get their energy from other people and being out in the world. In fact, if they go for a day or two without contact with other people, they feel like they are missing something. Conversely, introverts who tend to be more solitary or isolated re-energize themselves by not being around other people as much. Instead, they choose to find a quiet place for reflection, reading, contemplation or meditation. Introverts are the ones who will frequently say "I'm peopled out and I need some peace and quiet."
What is the source of your energy? How to you re-energize yourself when you are running on empty? You will know if you are an introvert or extravert by identifying where your energy comes from.
For extraverts, when you need to re-energize, you may throw a party, invite a friend or friends to dinner, take a vacation that includes group activities, like taking a cruise or tour. For introverts, when you need to re-energize, you may take a quiet walk on the beach in the early morning, schedule a self-organized retreat or enjoy a relaxing massage (with no conversation from the massotherapist, of course).
I know what you're thinking. What if… What if the person you live with, work with or are best friends with is the exact opposite of you? This requires meeting each other halfway and finding a mutually acceptable way to co-exist. Extraverts are the true energizer bunnies. They can go on and on forever. They may not understand why an introvert wants to go back to the room to get freshened up or even take a nap. It's up to you – whether extravert or introvert – to educate your pals, co-workers and co-habitants what you need to feel balanced. In the end, you will feel better and your friends will be glad you opened up the conversation on the topic.
Have you encountered moments in your life when you had to use lots of energy from your reserves? You were moving into a new house (and became "Super Cleaner Person" for the weekend). You assisted a loved one who was going through the loss of a loved one (and you turned into a 24/7 service person, doing everything from cooking and cleaning to consoling and even running errands). When you got through that period of time, you said to yourself in amazement, "How did I do that?" or "I don't know where that energy came from…I just did it." When these experiences come into your life, what moves you through that space and time is intentional energy focus. You are focused on making it through that period by doing whatever it takes. You can adopt this mindset and become more intentional about how you are using your energy each day.
How you move your energy affects your sense of well-being. Every living thing possesses energy or "chi" as it's called in Eastern traditions. Depending on how you are living your life, your energy is either flowing or is blocked. When your energy is flowing, you feel alive, at peace, connected and everything you do feels almost effortless. You're "in the groove" of life. On the other hand, when your energy is blocked, you can feel out of balance, conflicted, anxious or frustrated. For every step you take forward, you feel like you are taking ten backwards. Nothing in your life has a rhythm or flow to it. When you recognize this, you can focus on unblocking the barriers and get your energy flowing again. A popular way to move energy through the body is through frequent yoga practice. You don't have to be an advanced yoga practitioner to obtain health benefits from this ancient tradition. Begin as you would any course – as a beginner – and gradually work your way towards proficiency. An excellent source for helpful articles on yoga and energy work is the Yoga Journal. You may also turn to professionals in your area who are certified to do energy work to help you unblock those barriers.
When you encounter obstacles or barriers that interrupt your energy flow, take the time to ask yourself "What do I need to do to re-energize myself?" and "How can I give my mind, body and spirit the energy needed so that I can prolong my sense of well-being?" Listen to your body. It's always right.