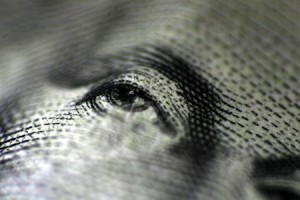 Of all the things that bring us the greatest joy in life, none of them are gifts that are purchased. Instead, they are gifts that come from the heart. They can be given or received. They cannot be bought.
Every year, beginning in late November, people begin purchasing items for holiday gift giving. Often within a few days after the presents have been opened, they become one of many material possessions, tucked away on a shelf, in a drawer, in a cupboard or a closet. The gifts that bring the most lasting joy are those that don't cost a penny.
Consider the gifts that you can give to others every day:
A smile.
A kind word.
A thank you.
A helping hand.
Recognition for a job well done.
A story.
A shared memory.
A laugh.
A loving embrace.
A hug.
A positive attitude.
Not one of these costs a thing yet each delivers endless riches. What could you do to bring more value to conversations, exchanges or chance encounters this holiday season? How can you keep it going into the New Year? Every day?
Don't just stand there…do something. If you see an older person struggling to open a door, come to the rescue. If someone drops a glove as she walks down the street, take it to her. If you see someone sitting alone at a gathering, go over and introduce yourself. Invest some time in giving to others. You just might make someone else's day.