I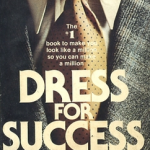 n 1978, John T. Malloy wrote the classic book, Dress for Success. The primary message from the book was this: Dress for the job you want, not for the job you have. For the younger generations X and Y, think of where you want to take your career, and dress the part.
It was a warm summer day. I entered the corporate headquarters of a highly successful IT company, checked in with the receptionist and waited for the staff person to escort me to the meeting room. Before she arrived, I heard a sound all to common in more casual work environments today: Squeak. Click. Squeak. Click. Squeak. Click. She was wearing – you guessed it – flip flops. She was an attractive young woman, recently graduated from college, with all the potential for dressing professionally.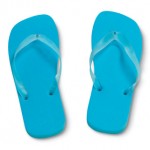 As I scanned the rest of her attire, I quickly realized she was dressed more for the beach than for the work environment. Her skirt rose about 8 inches above her knees. Her tight top revealed way too much cleavage for 7:30 in the morning. I found myself wondering: How far will this young woman get in her career? Does she not see how other people may perceive her? If she's not dressing professionally now, will people advance and promote her?
I fully understand that some work environments welcome casual attire. For some, beachwear is completely okay and even encouraged. My first impression of this company, though, fell down a few notches that day. When meeting and greeting people from outside the company, you still want to make a positive first impression. With this young woman, she was impressing me in a certain way, and it wasn't good. I thought to myself, If I owned this company, I would never allow my employees to greet vendors or clients this way.
There is a very thin line between what is acceptable and what is not acceptable professional attire in the workplace today. I err on the side of conservative. I remind young women that a close-fitting skirt (which most are these days) will creep up an average of three more inches when you sit down. You don't need to be a math whiz to know where that skirt is going to end up! For young men, I encourage them to either own an iron and learn to iron their clothes or take them to the cleaners each week. Nothing destroys a positive first impression more than a wrinkled shirt and pants on a young man. If you think that the steam from your body as you exit the shower will magically press out the wrinkles in your shirt as you put it onto your body, you're wrong. Only an iron will do it. So buy one!
With Baby Boomers retiring in great numbers in the years to come, a rather large window is opening up for Generations X and Y to move up the ladder of professional success at a much more rapid rate than we Boomers did. For Gen X: Dress the part and serve as a positive role model for the generation behind you. For Gen Y: Think about where you want to go in your career. Then take a look at your wardrobe. If you're still dressing like you're in college, it's time to upgrade. There is nothing more attractive than young people who take their jobs seriously and dress the part for the career positions they want.
Question: How does your wardrobe position you in your career? Are you dressing like the future leader you want to be?